Bebe Confort PREMIUM Easy-Clip With Handles Blue Fast Flow 270ml
Which parent hasn't experienced milk leakages and poorly screw on rings.
Bebe Confort innovates on the bottle market with Easy Clip and its revolutionary closing system. Its intuitive usage allows parents to prepare the bottle in a flash. Poor assembly is just a thing of the past! No more leakages and fussing at feeding time, to make the most of this special time with baby.
And because Bebe Confort always put baby's and parent's needs first, Easy Clip is also compatible with the new Natural Comfort teat.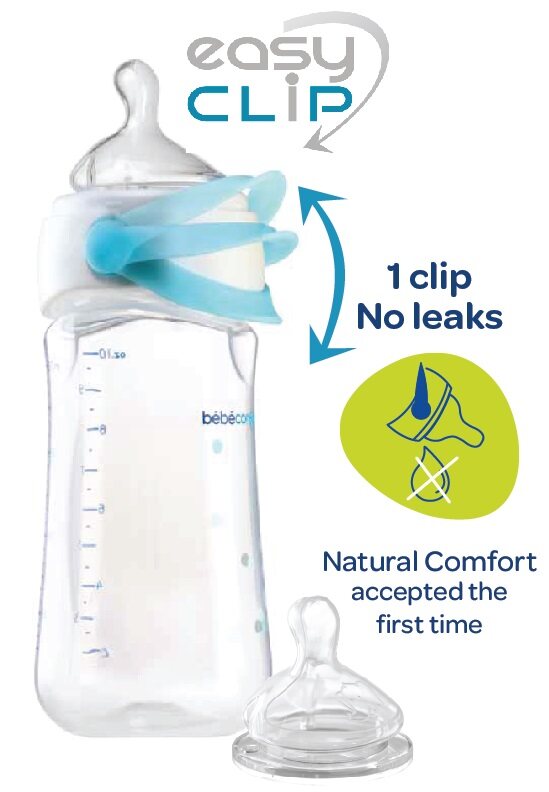 Product Details:
Easy Clip is completely leak-proof: the teat and ring clip on exactly the right position
With its ultra-smooth thread-free neck and wide opening, cleaning is very easy